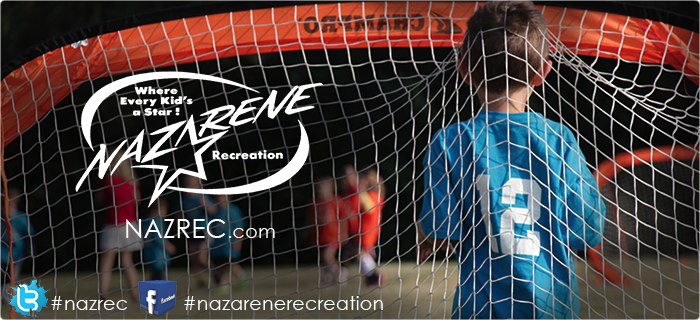 Announcements & News
Late Fall Sports Update November 14th, 2020
Greetings Rec Families,
I have spoken with many of you over the last seven days surrounding the state of all Rec leagues and I wanted to provide an update as promised. We have been listening to concerns of our Rec families, monitoring area covid-related advisories and guidelines, and determining best next steps.
One of our many successes for Rec since we have returned this fall, has been our proactive approach with Covid-19 With that being said, in an effort to continue being as proactive as possible concerning Covid-19, we will be cancelling Rec Leagues for the remainder of sport leagues of the Late Fall Session. The only programs continuing will be
· Cheer for All-Stars 3-4 y.o. and 4-5 y.o.
· Poms for 5-7 y.o. Poms
· Art Classes.
These programs will continue as scheduled because those numbers stay within the statewide guidelines. In addition to this, the numbers are low enough that we can better trace and contact should a case happen. In regard to the Cheer & Poms Show for this session, regretfully, we will not be able to host the show as planned. We will, however, be able to video the performance of the girls to show their parents at home. Their routines will be recorded, edited, and posted via YouTube and a link will be provided so parents can watch.
Rising-Stars Basketball & Poms will be postponed and reassessed at the end of December. If we are able to begin those leagues, we will run a six to eight week session beginning in January.
All financial options will be sent out via email by midweek next week. I will be responding to emails as fast as I can between now and then. Myself and the Rec Staff thank you in advance for your understanding during this time.
Thank you for your continued understanding, patience and cooperation during this season of life. Should you need anything, please email me (
ajbussey@c1naz.org
)
Forever in your corner,
AJ Bussey
Recreation Pastor
Nazarene Recreation
Nazarene United Soccer Club (NUSC):
Please refer to your team coach regarding your schedule.
Welcome to Naz Rec!
Nazarene Recreation has been serving the Southwest Suburbs for over 40 years. Originally
started before any other sports programs in the area, Naz Rec continues to be a leader in youth
sports today.
Naz Rec offers programming for kids of all ages, specializing in sports leagues and
classes for 3-14 year olds. If you want to play sports in a family-friendly, supportive environment
where the focus is on developing your player, not just on winning, then Naz Rec is the place to
be!
Our sports leagues, classes, and camps are all designed to expand your child's natural gifts and talents. Naz Rec is a resource that you, as a parent, can use to challenge your children in new and exciting ways. We are here to serve you!
We exist to partner with parents
to raise up
fully
developed children!
Competitive Travel Soccer Team Tryouts
Looking to play competitive travel soccer? Want to be apart of a family-friendly environment that's more focused on your player than on winning at all costs? Look no further! Nazarene United Soccer Club (NUSC) is accepting new players. NUSC is apart of Naz Rec, so you know you will get the same great family-friendly environment and focus as apart of your experience. Tryouts will be held on Tuesdays and Thursdays as a part of the regularly scheduled practice for the club. For more information, click here to see the club webpage, or contact the NUSC Director at dsilvercpa@gmail.com